Bishop Charles E. Cato, Sr.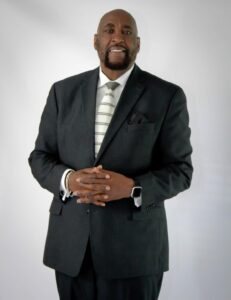 Bishop Charles E. Cato, Sr. was born in Gibsland, Louisiana, and accepted Jesus Christ as his personal savior at the age of 10.
In 1976, he migrated to Maryland to attend Bible College and Seminary. He is married to Cindy Cato.
He received a Bachelor of Science Degree in Pastoral Theology In 1980 and in 1990 he received a Master's Degree in Pastoral Theology.
In 1981, Bishop Cato organized the Mt. Calvary Baptist Church of Lanham, Maryland; a ministry dedicated to teaching and preaching the Word of God. He has served as Senior Pastor at Mt. Calvary for 41 years. He is an Evangelist, Bishop, and Teacher, whom God is using throughout the World: in Africa, South America, Europe, the Caribbean, Canada, as well as the United States in revivals, crusades, medical clinics, rescuing homeless children and building dormitories, retreats, conferences and seminars. Evangelism and Missions are Bishop Cato's passions.
Bishop's life verse is Philippians 3:14 "I press toward the goal for the prize of the upward call of God in Christ Jesus".