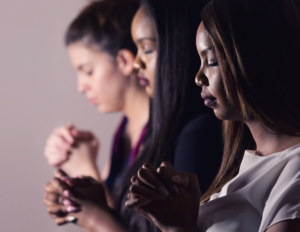 Women's Ministry
The Women events at Mt. Calvary Baptist Church are designed to build up the Kingdom of God. Also, to encourage, equip, empower and unite sisters together. Events include the High Hat Tea, Women's Empowerment Conference, Women's Day, Women's Lock-In and so much more. We encourage all women to participate and become involved. For more information, contact Rev. Femrono Wood.
Women's Missionary Union (WMU)
To support identified mission goals and objectives of Mt. Calvary Baptist Church and the Southern Baptist Conference
Mission Involvement
Nursi
ng Home Visitation
Sick / Shut-In Tape Ministry
Support Streets (Missionary Family in Suriname)
Partnership in Ministry with Emmanuel Baptist Church
Assistance to Women's Ministry in Sierra Leone
Hospital Visitation
Bereavement Support
Encouragement Ministry
Weekly Prayer for Church Families
Participates in Prince George's County Assoc.